Disney Channel: Punch-Time Legends
Disney Channel: Punch-Time Legends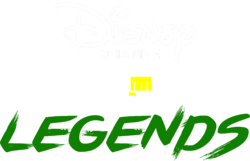 Logo for Disney Channel: Punch-Time Legends.
Developer
Oasis Games
Publisher
GameMill Entertainment
Release date
June 19th, 2026
XL
November 27th, 2026
Platform(s)
Age ratings
Media
Blu-ray
Nintendo Switch 1 game card
Digital download
Input
Successor
Disney Channel: Punch-Time Legends is a turn-based RPG video game based on multiple Disney Channel programs, developed by Japanese studio Oasis Games and published by GameMill Entertainment. The game features characters from various Disney Channel shows, including Austin & Ally, K.C. Undercover, Lizzie McGuire, Mickey Mouse, Phineas and Ferb, and Shake It Up!. It was released for Apple Arcade on June 19, 2026. An upgraded port, Disney Channel: Punch-Time Legends XL, was released for PlayStation 5, Xbox Series X/S, Nintendo Switch 1, Microsoft Windows, and macOS on November 27, 2026.
Gameplay
Disney Channel: Punch-Time Legends is a role-playing game that follows the classic RPG format, with the player levelling up their characters like Mickey Mouse through fighting enemies in various areas that act like dungeons. Battling is strategic, with turn-taking and a limited amount of attacks per turn. Each character has their own unique moves, with many of Mickey's being healing-based.
The player may only bring four characters with them at a time. Mickey is always in the party, and the player can choose to add Austin Moon, Ally Dawson, CeCe Jones, Rocky Blue, Phineas Flynn, Ferb Fletcher, Perry the Platypus, K.C. Cooper, or Lizzie McGuire. Players have the option to unlock alternate costumes for the characters.